Bar Exam Time Always Stressful, Even Before Coronavirus Pandemic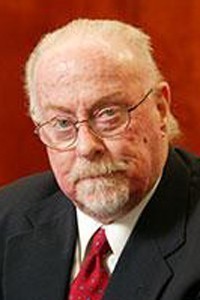 Creighton Law Professor, Ret.
Bar admission in the time of COVID-19: Nerve Wracking. 
Bar admission any other time: The Same.
Bar admission officials are doing their best to normalize the admission process – which inevitably means taking an examination – in a time when everything else is incredibly bolloxed up.
The Nebraska Supreme Court, for example, has arranged for two exams – one in July and the other in September – to make sure that candidates and overseers are in safe environments and following CDC guidelines.  The two sets of exam-takers will be chosen by lot and each testing site will be as safe as possible.
The test takers may be wishing they had gone to a Wisconsin law school and were seeking admission in that state.  Those people don't have to take another test to become lawyers.
And those somewhat inconvenienced from the class of 2020 no doubt have been reading the news from states such as Maryland, Tennessee and Massachusetts which have canceled the in-person July exam and instead will offer online exams later.
Recently, the Oregon Supreme Court narrowly granted a one-time diploma privilege for graduates of schools in that state.  The applicants will still have to take the required bar for admission in other states.
Where there are online exams, I am sure the bar commissioners have put in place controls for the integrity of the tests.
Some years ago when I was serving on the Nebraska State Bar Association Executive Council, I asked, informally, why we couldn't have a diploma privilege in Nebraska. A crusty senior practitioner replied, "We have to have an exam as a check against all the softball courses you egg heads are letting students take." Law school curriculum revision now gives a wider range of courses directly related to the practice of law.
At that, bar prep courses, such as BARBRI, are so good even the profs ought to sign up in order to refresh their skills.
Category:
Omaha Daily Record
The Daily Record
3323 Leavenworth Street
Omaha, Nebraska
68105-1915
United States
Tele (402) 345-1303
Fax (402) 345-2351