Book Explores Shortlisted Women Too Often Overlooked to Serve on Supreme Court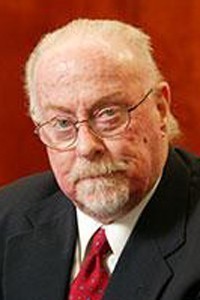 Creighton Law Professor, Ret.
If you're still sticking close to home and looking for a good book to read while lounging on the patio and sipping a lemonade, try Renee Jefferson and Hannah Johnson 's "Shortlisted: Women in the Shadows of the Supreme Court" from NYU Press.
This fascinating book examines the question of what women have been on the 'A' list for a place on the United States Supreme Court but were overlooked. The authors, two professors of law, do a great job of research into the history and process of naming justices.
They argue that by placing a qualified woman on the serious list of contenders, decision makers give an appearance of diversity while maintaining the status quo.
Many Americans shouted with joy when Sandra Day O'Connor became the first female named to the highest court – by Ronald Reagan, no less. Reagan had promised he would name a woman. O'Connor had a great American background: raised on a vast ranch in a remote corner of Arizona, she rode horses, shot rifles, and drove as soon as she could see over the dashboard.
She went to Stanford University and Stanford Law and excelled and then couldn't get a job because she was a woman.
Whether she was the best qualified for the Supreme Court – having "only" been a prosecutor, a politician, a trial judge and, briefly, on the state appellate court – isn't important if you believe that more than a few justices were not the best qualified to be appointed but grew to be giants in the law.
The book tells the stories of such women as Florence Allen, in the 1930s, who was considered long before women were given a chance to go to most law schools, and Mildred Lillie, a California appellate judge considered for the top court by President Richard Nixon in 1971 but rated "unqualified" by the ABA.
That these women faced unfair roadblocks because of their gender is explored and ways to obtain diversity are suggested. This issue is important considering that President Donald Trump has appointed women to just over 24% of his federal judicial vacancies.
Category:
Omaha Daily Record
The Daily Record
3323 Leavenworth Street
Omaha, Nebraska
68105-1915
United States
Tele (402) 345-1303
Fax (402) 345-2351