Business Ethics Alliance Welcomes New Team Members, Trustees
The Business Ethics Alliance is excited and honored to welcome new members to its team and distinguished professionals from the Omaha metro area to its Governing Board, also known as the Board of Directors.
The Governing Board currently has 14 members who manage the business and programs of the organization.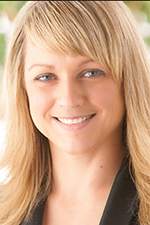 Patricia Kearns —Vice Chair of Trustees
Patricia is the newly-appointed Vice Chair of Trustees. Patricia currently serves as the President & CEO of Quality Living Inc. (QLI), a nationally recognized post-hospital rehabilitation center for individuals with brain and spinal cord injuries.
Patricia, a physical therapist by training, joined the clinical team at QLI in 2001. Her leadership style and relentless drive for clinical excellence earned her a leadership role overseeing the implementation and growth of QLI's proprietary clinical model, Tri-Dimensional Rehabilitation®. In January 2011, Patricia was named President & CEO, overseeing a continuum of services that includes 215 private rooms across five levels of care, 400 employees, and $75 million of facilities on a 65-acre campus in Omaha.
Patricia and QLI's talented team of leaders have recreated the way rehabilitation is delivered to individuals with neurologic injuries through a relentless dedication to QLI's mission and its uniquely effective clinical model. Additionally, QLI has been recognized as a Best Place to Work in Omaha seven times, and the Best Place to Work for the Advancement of Women. Patricia and her husband, Jeremy, their daughter, Carsyn, and their dog, Roxy, live in Omaha.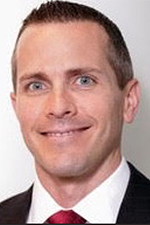 Steve Koesters — Treasurer
Steve currently serves as the Chief Executive Officer of Fusion Medical Staffing. He has a strong background in the finance industry and has previously held leadership roles with a number of companies across the Midwest. Steve pursued his higher education at Bellevue University and the University of Nebraska at Omaha, specializing in the areas of business, accounting, and economics. He also has a commitment to volunteer leadership, previously serving on governing boards for two nonprofits based out of Kansas City, Missouri.
Daniel Padilla — Trustee
Daniel is the executive director of Lending Link and has worked in the financial services industry for over 20 years. He has been involved with developing lending strategies for unbanked and underbanked markets for several years. Daniel is passionate about his civic involvement, and he has served on many organizational boards and task forces dedicated to improving the financial well-being of the Omaha community. Daniel speaks fluent Spanish and graduated with a degree in Business Administration from Universidad Mariano Galvez in Guatemala City.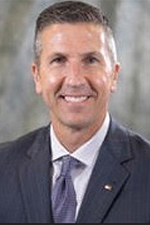 Joel Falk — Trustee
Joel is the president of UMB Bank and specializes in Commercial Banking and Investment Management. Other notable companies he has worked for include US Bank, Union Pacific Railroad, and Bank of the West. Joel received his Bachelor's in Economics and Finance from the University of Nebraska at Kearney and his Master's in Business from the University of Nebraska at Omaha. He has a deep commitment to volunteerism and has served on a number of nonprofit boards in Omaha, including United Way of the Midlands.
Chad Richter — Trustee
Chad currently serves as the managing partner of Jackson Lewis and has extensive experience in the legal industry. He specializes in preventive counseling and training, traditional labor law, and workplace litigation. Chad is a frequent speaker to local and national organizations on a variety of employment and labor-related topics. He serves on a number of nonprofit boards throughout the Omaha area. Most recently, Chad received the honor of being a Recommended Attorney by Legal 500 USA.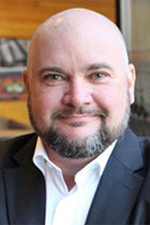 Casey Putney — Director of Education
Casey brings a wealth of knowledge and experience to his role and is committed to advancing the Alliance in the Omaha community. Casey is a leadership professional with over 15 years of training, evaluation, professional development, and consulting experience in non-profit and for-profit organizations. He holds a master's degree in organizational leadership and is a John Maxwell-certified speaker, coach, and trainer.
Casey honed his leadership skills while holding a top-secret security clearance within the United States Air Force, where he served as Director of Personnel within the "Nightwatch" program. Additionally, he led all learning and development efforts within Nebraska's Department of Health and Human Services. Most recently, he engineered the global leadership development efforts of Omaha-based Travel and Transport.
Casey is passionate about helping individuals find their potential and helping organizations create cultures that leave employees feeling valued, respected, appreciated, and heard.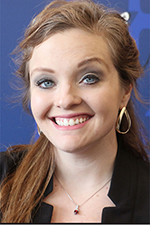 Charli Hathcox — Marketing & Communications Manager
Charli joins the Business Ethics Alliance with over a decade of experience in the communications industry. She began her professional career working in television journalism and had the pleasure of working in five different markets across the country, including Omaha. During her time in television, Charli served as a reporter, a producer, a senior producer, and an executive producer.
In 2017, Charli transitioned to her nonprofit career, joining Heartland Family Service as its communications manager. Her areas of expertise include crisis communication, public speaking, social media, and developing organizational marketing strategies. Charli received her Bachelor's degree in television journalism with a minor in french from West Virginia University. Most recently, she earned a master's degree with distinction in business administration from Bellevue University.
Charli has a deep commitment to volunteerism and has donated her time to a number of organizations, including the Nebraska Humane Society. She loves the mission of nonprofits and is especially passionate about storytelling and helping others in the community find their voices.
About the Business Ethics Alliance
The mission of the Business Ethics Alliance is to build leadership, strengthen organizations, and elevate Greater Omaha through positive, practical business education. The Alliance was legally established in 2008 as a standalone, not-for-profit entity. The Alliance has three founding partners: the Heider College of Business, Greater Omaha Chamber of Commerce, and the BBB of the Midlands. Additionally, the Alliance is made up of Trustees around Omaha who act as a guild of business leaders who are ambassadors, supporters, and advisors of the Alliance's mission.
Everything the Alliance does promotes an environment where the discussion and practice of ethics is encouraged and expected in the local community. Because business leaders trust the Alliance, it is able to create the forums to have conversations that no one else in the community can have. The Alliance's brand of ethics is impartial, research-based, and respectful. Always.
Find more information at www.businessethicsalliance.org.
Omaha Daily Record
The Daily Record
3323 Leavenworth Street
Omaha, Nebraska
68105-1915
United States
Tele (402) 345-1303
Fax (402) 345-2351
 
Upcoming Events
08/15/2022 -

9:30am

to

11:30am

08/15/2022 -

11:30am

to

12:30pm

08/15/2022 -

3:30pm

to

5:30pm

08/15/2022 -

5:30pm

to

6:30pm