Communities Connect: See the Potential Gala
Communities Connect: See the Potential Gala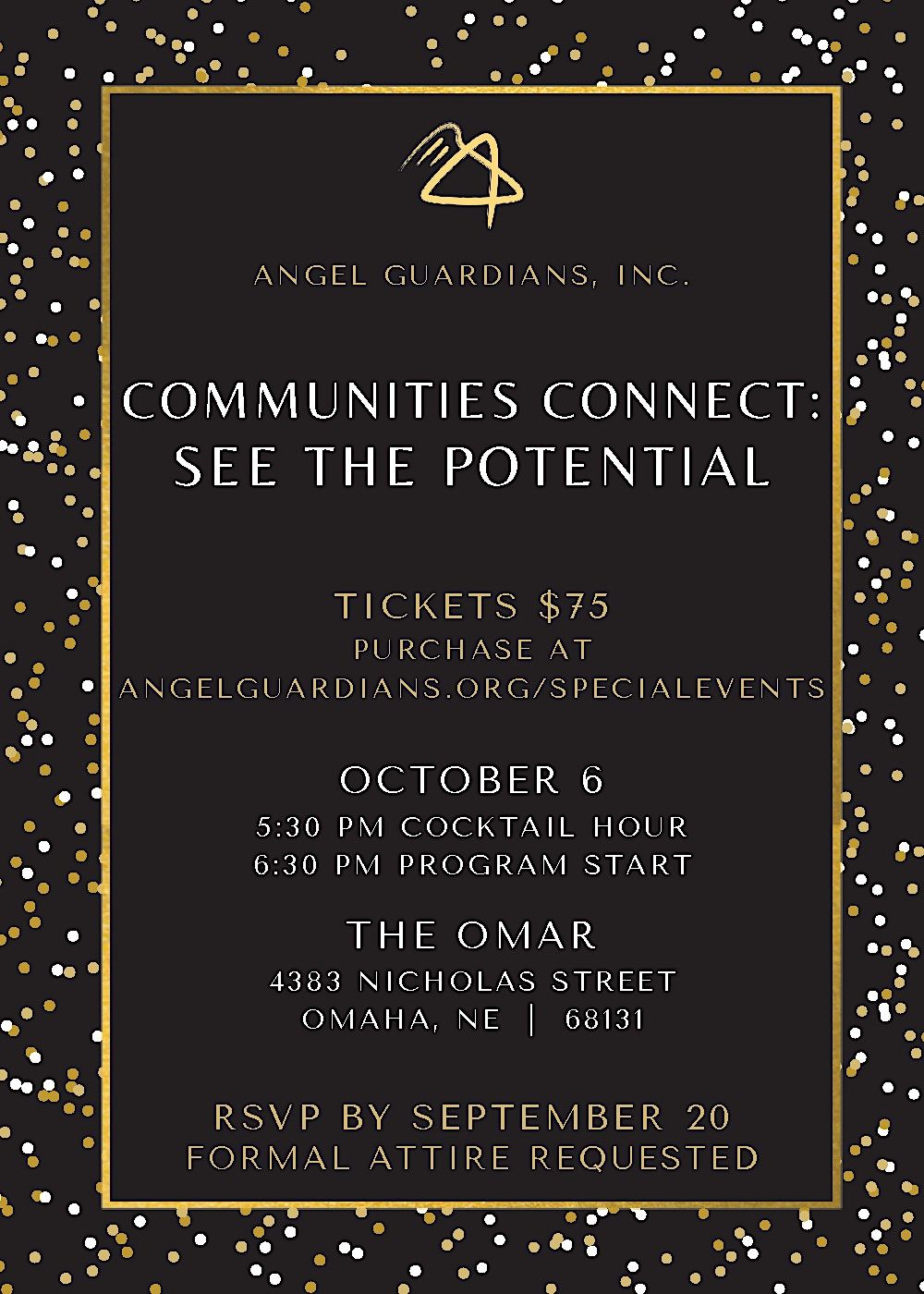 Gala event to benefit Angel Guardians Inc.
About this Event
 
Join us Thursday, October 6 at The Omar for Communities Connect: See the Potential where we're shining a light on the importance and the impact of collaboration in our community.
Following a cocktail hour at 5:30 p.m., we'll serve dinner and begin our program where we'll take a look at the relationships we've built in the metro and the positive effect those relationships have had on our community.
Meal options for the night will be beef, chicken or vegetarian dinners and tables allow up to eight people to dine together.
Thank you for your support!
Date & Time
Thu Oct 6 2022 at 5:30 pm to 8:30 pm
(Central Daylight Time)
Add to Calendar
Location
The Omar, 4383 Nicholas Street, Omaha, United States
Tickets
Tickets for Communities Connect: See the Potential Gala can be booked here.
Hosted By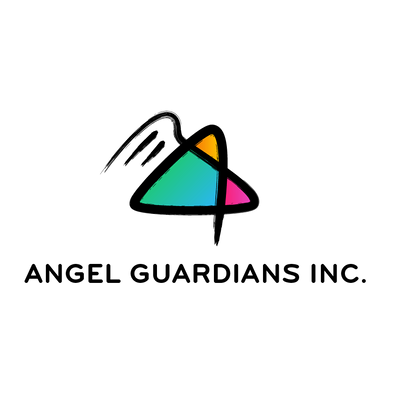 About The Host: Angel Guardians Inc. received its 501 ( c ) 3 designation in 2004. Since then our goal has been to support, engage and promote innovative activities to people of all abilities.In 2005 the VSP or the "Very Special People" Club was opened to promote recreation, social and educational activities in a safe and secure environment. The VSP has hosted over 1,100 events since its opening.
Date:
Thursday, October 6, 2022 -

5:30pm

to

8:30pm
Calendar:
Omaha Daily Record
The Daily Record
3323 Leavenworth Street
Omaha, Nebraska
68105-1915
United States
Tele (402) 345-1303
Fax (402) 345-2351