CRE Summit Offers Life-Preservers To Those Worrying About High Interest Rates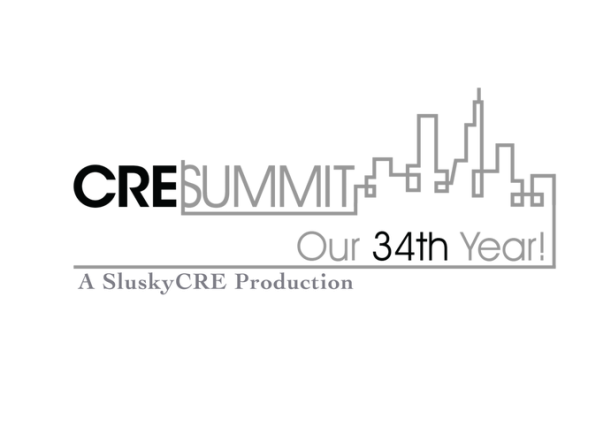 As the CRE Summit focuses on Charting the Course: Navigating a Higher Interest Rate Environment, they endeavored to throw those in the community a life-preserver to help them survive this volatile market.
Many of those at the conference admitted that they had not gone in with high spirits, worrying about what the rising rates would do for their business, and while they did not leave with any easy answers, were not made to feel hopeless. "Things are going to be rough," said one young developer, "but if you can stay the course, you'll have relationships for your entire career."
The presiding opinion by many was "something's gotta change."
Dr. Ernie Goss, Professor of Economics at Creighton University, spoke on his interpretation of the next year. The US Prime Interest Rate is currently at 8.5%, and is unlikely to lower any time soon. He perceived a further weakening of building in the near future due to continued issues with supply chains. His advice was to keep an eye on the reports that will be released after the Summit, such as the Bureau of Labor Statistics Employment Report (9/1), the National Inflation Rates Report (9/13), the Federal Reserve Balance Sheet; the 10-Year Treasury Yield, and the Creighton Surveys (first business day of the month).
Others spoke on the shift in the state of housing, suggesting that Omaha would need to begin moving towards building more townhouses, as they are more affordable and take up less space. Other cities, such as Denver, have been building smaller homes for many years, and many feel Omaha is behind the curve as it is more focused on single-family detached. It is believed by many in the CRE community that those looking for their starter home are going to have to settle for smaller buildings for affordability, which in this case means 30% or less of gross household income. There is also the issue of many out-of-state developers driving prices up for local real estate developers and investors.
The highlight of the event was the final session, which featured Arun Agarwal, CEO of White Lotus Group; Craig Carlson, Director of Corporate Real Estate with Mutual of Omaha; Tom D'Arcy, Senior Managing Director of Hines; Dave Fanslau, Planning Director for the City of Omaha; and Sam Noddle, President of Noddle Hospitality with Noddle Companies.
D'Arcy spoke on the redevelopment of Conagra's downtown campus, creating The Brickline at the Mercantile, a 375 luxury apartment complex. Their goal was a "return to urbanization" and helping build downtown's "urban core".
Agarwal, meanwhile, spoke on the work White Lotus Group was doing on the Civic Auditorium, intending to update it to Civic Square, where it will become a grocery store, as well as possible office and retail space, affordable housing, and health and wellness options.
"You don't appreciate how easy it is to build in Omaha until you try to build outside of it," said Agarwal, commenting on the accessibility of the Civic Auditorium for both parking and commuting.
Carlson talked about Mutual of Omaha's new tower, called Project Beacon, which is being developed at the site of the former W. Dale Clark Library. The newest building for Mutual since the 1980's, it was considered easier to build for more modern standards than to try to update their other buildings, some of which are as old as the early 1900's. It will be 677 feet, and is intentionally being designed as a hybrid work building.
The five men talked about their concerns for employment, and their belief that the city needs more young professionals moving in and having reasons to stay to build the workforce.
D'Arcy shared his personal opinion that it would be best for many to "hit the pause button. Take the time to consider [their] movements going forward the next 5 years without being reactionary."
Noddle agreed, stating that "the interest rate has made us more methodical" and made them focus on strengthening their relationship with their lenders.
Agarwal shared his thoughts, saying that with the current market "you should expect lower returns", and that his company's method is to "develop as if we're going to own it forever."
Fanslau advised that the CRE community should "be as efficient as we can; be as responsive as we can," while Carlson warned that "this is the new normal."
Terence "Bud" Crawford – the undisputed welterweight champion and Omaha native – also made a surprise visit to the summit. Crawford has been expressing an interest in helping his community with investing in real estate, and currently owns 42 single family homes, 7 apartments, and multiple commercial locations.
Crawford and Brian "Bomac" McIntyre have created a nonprofit called B&B Sports Academy, a "community-based athletic center that builds body, mind, and character" at 6700 Mercy Road. The Academy offers boxing and wrestling, as well as a safe place to study, for those 8018. The CRE Summit donated $2,000 to the organization, as well as awarding Crawford for the "honor and attention he has brought to Omaha."
Dr. Goss releases a free newsletter on economics, which can be accessed and subscribed to at gossandassociates.com. For the Creighton University Surveys, go to creighton.edu/economicoutlook/midamericaneconomy. For more about the CRE Summit, you can go to their website at attendcresummit.com/2022/about. The CRE Summit is an annual event, and will be back in Omaha August 23, 2024.
Category:
Omaha Daily Record
The Daily Record
222 South 72nd Street, Suite 302
Omaha, Nebraska
68114
United States
Tele (402) 345-1303
Fax (402) 345-2351