FHFA Says Home Prices Up 17.7% From 2021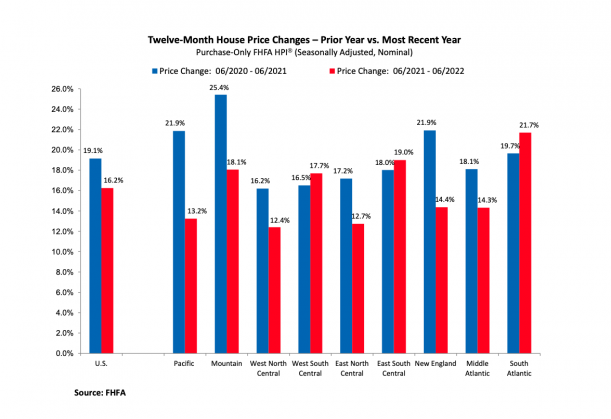 Real Estate Investing Today
According to the latest Federal Housing Finance Agency's (FHFA) House Price Index (HPI), U.S. house prices rose 0.1% in June and were up 17.7% from Q2, 2021. The FHFA produces the nation's only public, freely available house price indexes (HPIs) that measure changes in single-family house prices based on data that cover all 50 states and over 400 American cities and extend back to the mid-1970s.
"Housing prices grew quickly through most of the second quarter of 2022, but a deceleration has appeared in the June monthly data…he pace of growth has subsided recently, which is
consistent with other recent housing data"  Said William Doerner, Ph.D., Supervisory Economist in FHFA's Division of Research and Statistics.
Find the full report here: https://www.fhfa.gov/AboutUs/Reports/ReportDocuments/HPI_2022Q2.pdf. This article was republished from Real Estate Investing Today, a weekly flow of news from the National REIA.
Category:
Omaha Daily Record
The Daily Record
222 South 72nd Street, Suite 302
Omaha, Nebraska
68114
United States
Tele (402) 345-1303
Fax (402) 345-2351