Husch Blackwell Among Equal Justice Award WInners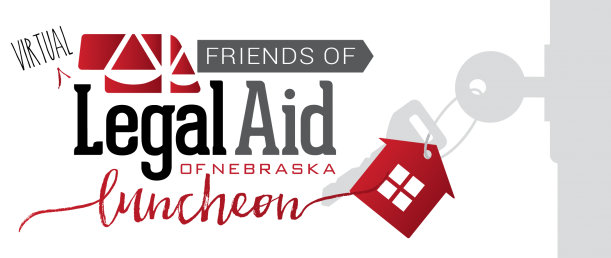 Legal Aid of Nebraska, the only statewide provider of free civil legal services, honors organizations for their contributions to equal justice every year.
At its annual Friends of Legal Aid Luncheon earlier this month – held virtually this year due to the pandemic – Matthew Desmond, author of Pulitzer Prize winning book "Evicted: Poverty and Profit in the American City," was the featured speaker. In his address, Desmond discussed the impact of COVID-19 on the ongoing eviction crisis that predates the pandemic.
Fittingly, the Attorney Partner Equal Justice Award was received by the volunteer attorneys working on Lincoln's Tenant Assistance Project.
The project, developed by a consortium of law and human rights organizations including Legal Aid and the University of Nebraska College of Law's Civil Clinic, pairs tenants facing eviction with volunteer attorneys. Alongside the private attorneys that volunteer for the project, Nebraska Law students have successfully avoided eviction for dozens of clients since the project's inception in May.
The luncheon ceremony also honored three health organizations, one grassroots advocacy initiative and one law firm for their contributions to equal justice.
The Omaha office of Husch Blackwell was honored with the Law Firm Partner Equal Justice Award for their "significant pro bono assistance on a wide variety of projects and initiatives." In Nebraska alone, lawyers at the firm donated 953 hours of pro bono legal work in 2019.
Three community health care providers – OneWorld, Charles Drew and Nebraska Medicine – were awarded the Community Partner Equal Justice Award for their "profound moral leadership" during the COVID-19 crisis.
Outside of the state-run Test Nebraska and select Hy-Vee and Walgreens pharmacies, OneWorld and Charles Drew are the lone health clinics offering free testing to the public.
Charles Drew offers also a wide variety of interpreters and drive-thru testing. Both clinics require an appointment prior to testing.
The final community partner award was given to the Children of Smithfield in Crete. When COVID-19 erupted in rural communities, meatpacking plants became hotspots for virus transmission.
Children and relatives of plant workers in Crete's Smithfield Foods pork slaughter and production facility, concerned for the safety of their loved ones, led efforts to bring attention to the working conditions. They are honored for their "selfless, humane and remarkable advocacy to insist upon equal justice for all essential meatpacking workers."
Their slogan is: "Without them, you have no food. Without them, I have no family."
For more information on the awards, visit legalaidofnebraska.org.
Category:
Omaha Daily Record
The Daily Record
3323 Leavenworth Street
Omaha, Nebraska
68105-1915
United States
Tele (402) 345-1303
Fax (402) 345-2351