The Kim Foundation To Host First EmPOWER Youth Summit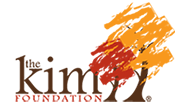 Omaha, Neb. - The first annual EmPOWER Youth Summit invites high school students together for a day of hope-filled education on mental wellness, social media and other topics,with the goal that students leave feeling better equipped to advocate for themselves and others.
The Kim Foundation, in partnership with Region 6 and the Metro Area Suicide Prevention Coalition, hopes to start conversations around mental health and suicide prevention earlier in order to save more lives, said Julia Hebenstreit, executive director of The Kim Foundation.
"We believe it is important to listen to our youth and the problems they face today," Hebenstreit said. "By partnering with them to create this EmPOWER Youth Summit, we can learn and grow together."
The summit will be held Oct. 27 at the Bellevue Christian Center. Registration was limited and has now closed. Thanks to a number of generous sponsors, the event is free for every attending youth.
Youth-led: The Kim Foundation partnered with members of its youth advisory council to make signs, write thank you cards and approve the Summit content. Attendees will have the opportunity to "find peace" through therapy dogs, yoga sessions, a gratitude wall and coloring among other breakout sessions.
For more information on how to get involved with the advocacy committee, please reach out to Sadie Hinkel at shinkel@thekimfoundation.org.
 A story of survival: The Summit's keynote speaker is Emma Benoit. Emma became passionate about suicide prevention after surviving a suicide attempt in 2017, the summer before her senior year in high school. Her attempt resulted in a spinal cord injury that left her paralyzed, but helped her find faith and purpose.
Emma's experience shines a light on how signs of depression and anxiety often aren't obvious and that even those with supportive family and friends may suffer. A few months after her attempt, Emma started the website liferejuvenated.org and a blog to share her story and recovery journey in an effort to help other teens who are struggling. In early 2018, Emma began working on a documentary film called "My Ascension" that chronicles her recovery journey and advocacy work, while addressing the youth suicide epidemic.
Empowerment through song: A longtime champion of mental health advocacy and awareness among young people, Omaha-based singer Jocelyn will also be performing at the event. Not far removed from the angst that comes with being a teenager, herlyrics address everything from breakups to bullying to self-esteem and identity issues. She has made a commitment to utilize her gifts to spread messages of hope and healing, most recently through her Kindness Tour in partnership with Boys Town National Hotline and the Hope Squad. The high school-based tour promoted inclusivity and positivity through music.
Since 2001, The Kim Foundation has worked to increase awareness around mental health and suicide prevention in Nebraska, serving as a communication and connection link between individuals, organizations and communities. Local data and national best practices inform our legislative advocacy, awareness campaigns, and free programming to support suicide loss survivors and educate anyone who is interested in helping others. Each of us plays an important role in this effort — find resources and get involved at thekimfoundation.org.
Category:
Omaha Daily Record
The Daily Record
222 South 72nd Street, Suite 302
Omaha, Nebraska
68114
United States
Tele (402) 345-1303
Fax (402) 345-2351