Nebraska Dyslexia Association: Detangling The World Of Words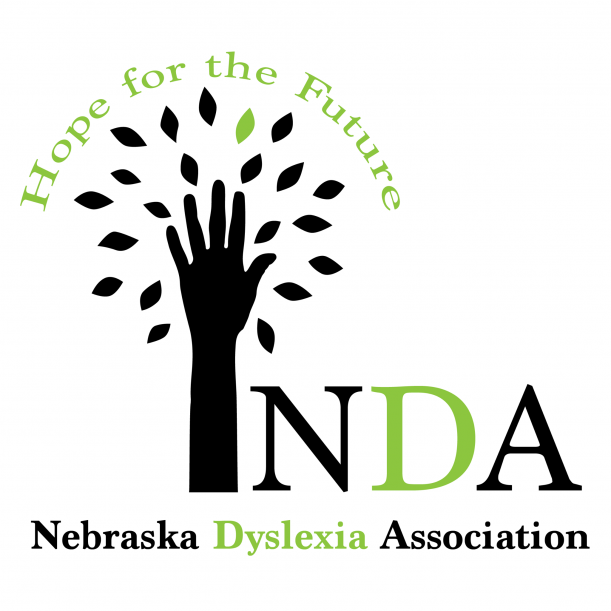 The Nebraska Dyslexia Association (NDA) works to advocate for individuals with dyslexia and ensure they have effective multi-sensory learning, as well as ensure education for professionals to provide adequate support. Originally part of the International Dyslexia Association starting in 1981, the NDA split off into its own organization in 2011.
Anna Clausen, President of the NDA, is a CERI (Center for Effective Reading Instruction) certified Dyslexia Interventionist. She has a master's in education, is a mother of two daughters with dyslexia, and has been with the NDA since 2019.
"When I found NDA, I cried because I was just so grateful, because it's what I needed," Clausen said, talking about the challenge she had as both an educator and parent of dyslexic children trying to find them the best tools available to succeed. "What was given to me I want to be able to give back to other people that are on this journey to know that this organization is here to support."
Vice President Teresa Franks started off as a corporate training consultant who volunteered at an adult literacy center in Tennessee. While there were many there who were working towards getting their GED and the like, others wanted help with things like understanding hospital discharge papers, reading their Bible better, or help their children with schoolwork. That's when Frank says she realized "that low reading skills impacts everything, not just your economic potential and your risks for imprisonment but can actually keep you from meeting your potential."
"I got really obsessed with reading: how does it happen; why is it so easy for some people and so hard for others." Franks then went to work for a private school in Memphis, TN for children with dyslexia. There she was trained to be a Dyslexia Therapist, and she uses her skills to help the NDA.
Dyslexia, as they both explained and as the NDA website explains to visitors, is a neurological disorder that works as a spectrum, with symptoms ranging from mild to profound.  "What looks like dyslexia in one person may not be the same in another," Franks explained, "where individuals have a difficulty connecting the pictures of letters with the sounds they represent, and that can also affect writing and numbers."
"Our brains were not designed to read; we hijack our brains to read, it is not a natural process," said Clausen. Franks agreed, following with "learning to talk is natural, learning to read is not. It is, in terms of evolution, relatively new technology, and we have to retrain parts of our brains to read. And for children with dyslexia, it takes longer."   
They explained that it takes specialized education, as opposed to simply forcing the children to read over and over. While it takes time, it explains the 'why' of reading, and helps build long-term skills that will help these children for decades.
The state of Nebraska has required testing of 2nd and 3rd graders three times a year to help find dyslexic students in need of help, and it is often suggested that, if you see signs of dyslexia in your child at 5-6, to have them tested as well.
Clausen's eldest daughter Grace has recently created an app for dyslexic individuals, Dyslexico, as part of the STEM program she is in through her school. Dyslexico is a spelling and grammar correction tool that helps dyslexic writers, and is also created by a group of dyslexic students. They are currently in beta, but if you are interested you can reach out to them at dyslexi.co.
The NDA offers speakers on many different topics involving dyslexia, and targets these presentations for both parents and educational organizations. You can find out about scheduling a presentation by reaching out to Nebraska Dyslexia Association, P.O. Box 6302, Lincoln, NE 68506, by calling 402-434-6434, or emailing info@ne-ida.org.
To volunteer, you can sign up for their free newsletter for information about their organization and to find out about events you can participate in. If you would like to donate, you can go to their website's donation page, give through events such as Omaha/Lincoln Gives or SHARE Omaha/Lincoln, or become an NDA member for $50 a year.  All proceeds go towards outreach and scholarships for dyslexia specialization, which are available for educators as well as parents who home school. 
If you would like to learn more, you can go to their website at nebraskadyslexia.org. You can also go to their Facebook at Nebraska Dyslexia Association. You can also email them at info@ne-ida.org.
Category:
Omaha Daily Record
The Daily Record
222 South 72nd Street, Suite 302
Omaha, Nebraska
68114
United States
Tele (402) 345-1303
Fax (402) 345-2351