Phenomenal Woman Conference: Finding the Keys to Unlocking Your Confidence!
Phenomenal Woman Conference: Finding the Keys to Unlocking Your Confidence!
Ready for EMPOWERMENT and BOLD CONFIDENCE? Join us so you can find the keys to unlocking your confidence so you can THRIVE!!!!
About this event
We invite you to the 2022 Phenomenal Woman Conference: Finding the Keys to Unlocking Your Confidence!
Confidence seems simple on the surface but in reality is a highly complex, multi-layered part of our lives. In order for you to show up everyday as your most authentic and powerful self, you must first be able to examine and understand your triplets (self-worth, self-esteem and self-confidence) and the role they play everyday in the journey of life. We welcome you to join us for the day to walk through the difficult conversations that we must first have with ourselves and learn the building blocks for walking in true confidence!
The Phenomenal Woman conference is for ALL women no matter your age or what stage in life you find yourself standing in today! Women will walk away from this conference equipped to:
Find their voice
Create clear visions of themselves
Live life with joy and peace of mind
Be EMPOWERED to OWN their lives
Who should attend?
Women and high school age girls who are looking to have real discussions about the challenges they are facing with being highly confident in all areas of their lives and who are looking for additional tools they can use to overcome those challenges.
An Empowering Event
This is a space for women to connect and have meaningful, real conversations about the challenges they are facing with being empowered and boldly confident each and every day. We have an epic lineup of speakers and panelist who are ready to start you on your confidence journey!
Phenomenal Woman Awards
Let's celebrate and recognize the phenomenal women around us who are shakers and movers in their families, community or on the job! Be sure to submit a nomination on her behalf. To view award criteria and/or to submit a nomination, please click on the links below:
Swag Bags | Brunch | DJ | Guest Speakers | Panel Discussions | Lunch | Raffle & Door Prizes | Phenomenal Woman Awards
Sponsorship & Vendor Opportunities are available! - Secure your table today, as space is limited. Contact: confidentlymeconsulting@gmail.com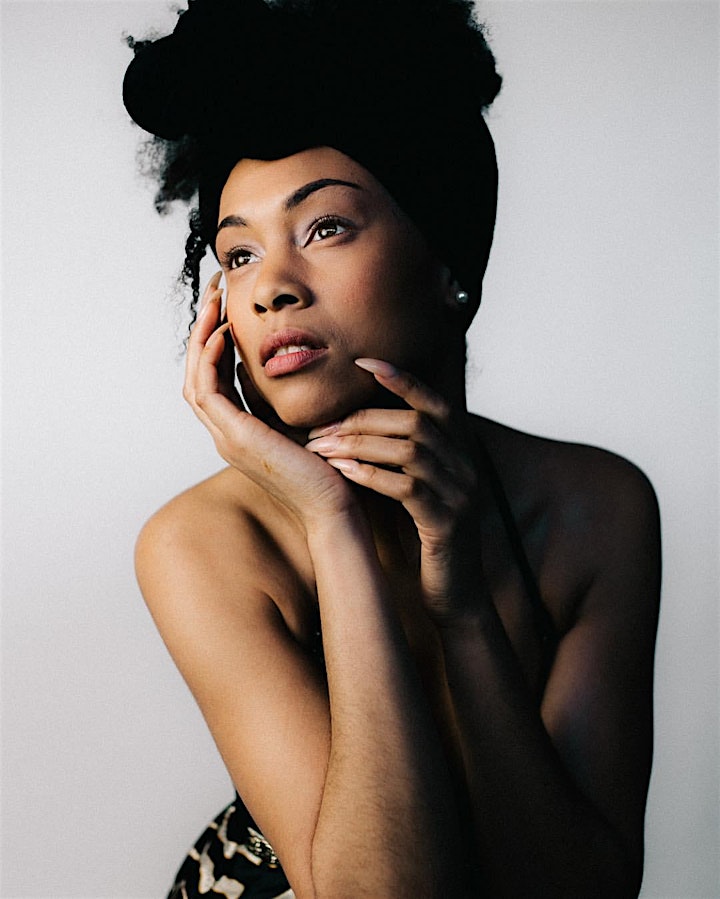 Phenomenal Woman Emcee: Katie Raine Thomas
Katie Raine Thomas is Creative Director and owner of Raines Production. Katie was born in Omaha NE, where she grew up before journeying and starting her career as a professional business woman, artist, and model. She has her Business Management Bachelors of Science from The University of Nebraska at Lincoln. She also studied at Oxford Business School in England and traveled, studied and held an internship in China. This experience allowed her to embrace and appreciate business and arts around the world and expand her thoughts and ideas to a worldly view.
Upon graduating, Katie started her very own business along with her business partner Danita Summers in event design and management, Summer Raine Events LLC (2011-2014). She served as Creative and Program Director of The Loves Jazz Arts Center of Omaha Nebraska. The center's mission and focus was keeping the art of jazz alive through the legacy of Omaha Native and Jazz guru, Preston Love. After her time at Loves she went to start her second company Raines Production and manages her own sister company Raines Magic The Detox and Juice Bar - a Radio/Podcast, Farming Program, and Juice and Wellness Company. Raines Production also manages and helps operate Vadofilms and International Team Vadofilms Cameroon.
During her modeling career she has been recognized as a signed model in Omaha, Miami, & Minneapolis with representation in Denver as well working and linking closely with artist/ brands such as Gordmans, Mary Mattingly, Di Mainstone, Lil Bibby, Hallmark, WithLove Felicia Brand, Bemis Center for Contemporary Arts, Carver Bank, Loves Jazz and Arts Center, Great Plains Motions Pictures (Omaha, NE), Screenscapes Studios (Des Moines Iowa), Make Believe Studios etc. Katie Raine recently connected with artist Reggie LeFlore on the creation of the project of a Goddess she portrays in an African Futuristic story The OverSeer.
A Phenomenal Woman in her own right, she dreams of continuing her creative and professional journey to one day owning an art institute in her own home town bringing together all she has experienced and knows, and giving every kid a chance to develop and experience the arts during their early stages of growth.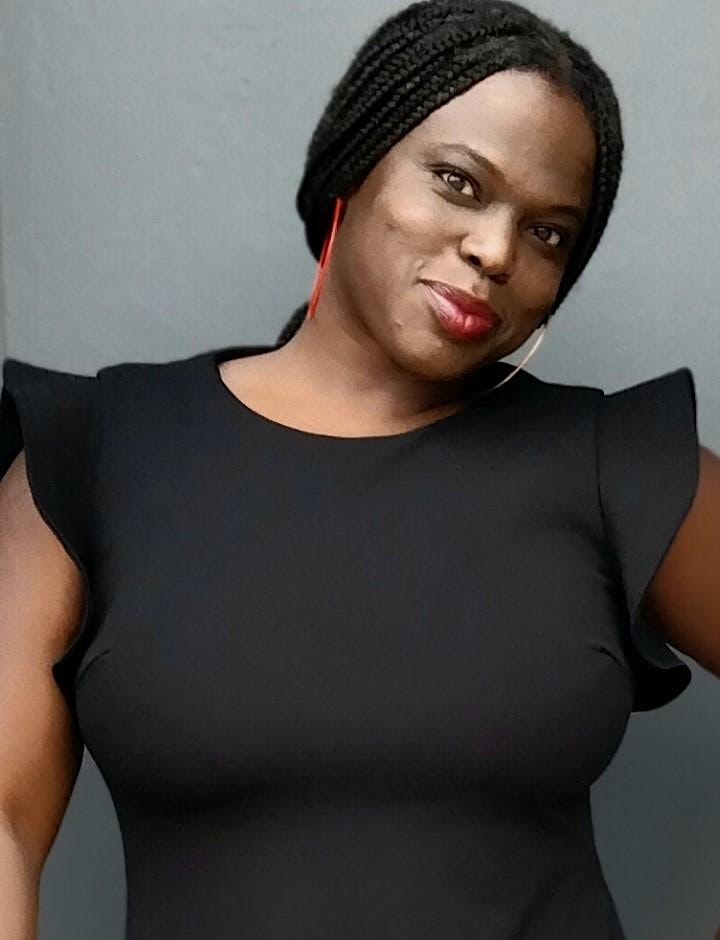 Phenomenal Woman Poetess: Darnetta LaShawn Sanders, Esq.
Darnetta was born and raised in Omaha, Nebraska. As an experienced attorney with her own law practice, she primarily serves families and business owners as her legal focus includes family law, business formation, and general civil litigation. Her scholastic and legal accomplishments, which include graduating from Creighton University School of Law and successfully arguing before the Nebraska Supreme Court, while notable, are not her only sources of pride. She gleans a healthy portion of pride from the fact that she was graced to overcome the seemingly insurmountable odds of her youth. In fact, her childhood desire to have her parents near, as opposed to cycling through the criminal justice system, is what first sparked her legal interests.
Recently, Darnetta's longtime passion for writing coupled with her desire to overcome the impact of grief from losing her mother, resulted in her first book, Beautiful Vessels— a real and raw combination of her and her late mother's life stories. Darnetta's miraculous journey from neglect, abuse, and anger to advocate, attorney, and author reinforces her belief that with God's help we become living proof of what He has already written. She is beyond glad that what He wrote for her includes the invaluable roles of daughter, sister, mother, and friend.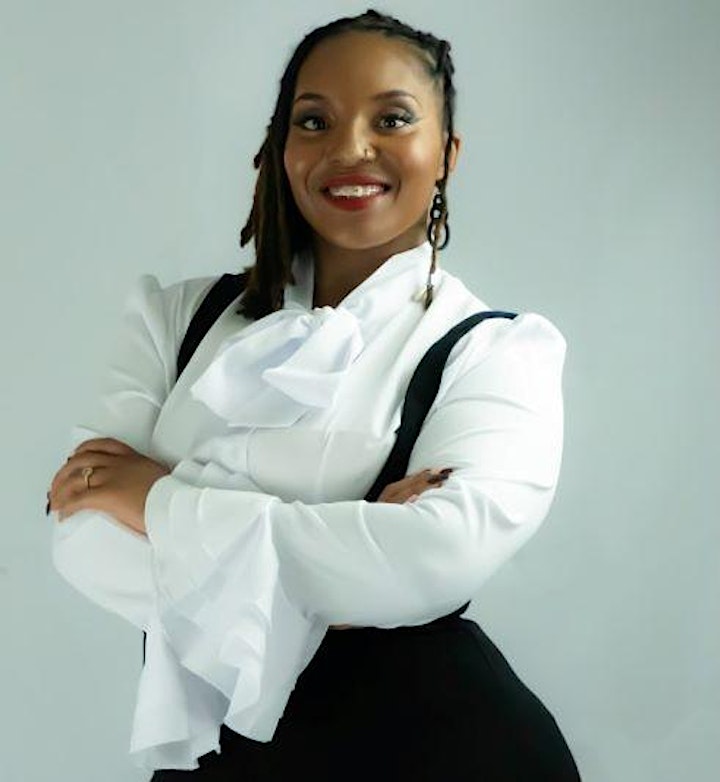 Phenomenal Woman Speaker: Elisha Suttles, PLMHP - Intentional Healing: Release to Receive
Elisha Suttles is an Omaha Native. Through her teenage years, into adulthood, Elisha learned that she was always the "go-to" person for giving advice, providing resources, and helping others navigate through life by finding their voice. This learned ability turned into Elisha having bigger aspirations. Elisha developed the passion to serve the community through empowerment, advocacy and standing in the gaps for families by providing tools to help redefine their family dynamics and live life to their fullest potential.
Elisha Suttles is a Masters Honors Graduate from Bellevue University, a Provisional Licensed Mental Health Professional, Scholar and Family Support Liaison at Nelson Mandela Elementary, and founder of Intentional Healing Inc. After serving at risk-women, their children and other families in the community, Elisha founded the organization for black indigenous women of color based on their need to have a safe space that allows them be their authentic self, heal from systemic cycles of trauma, and reconstruct, recover, and restore by fulfilling their life with purpose. Elisha is married to Darrin Suttles and together they share two beautiful and vibrant girls, Za'Riya and Zion. Elisha believes that trauma forever changes you, but not forever damages you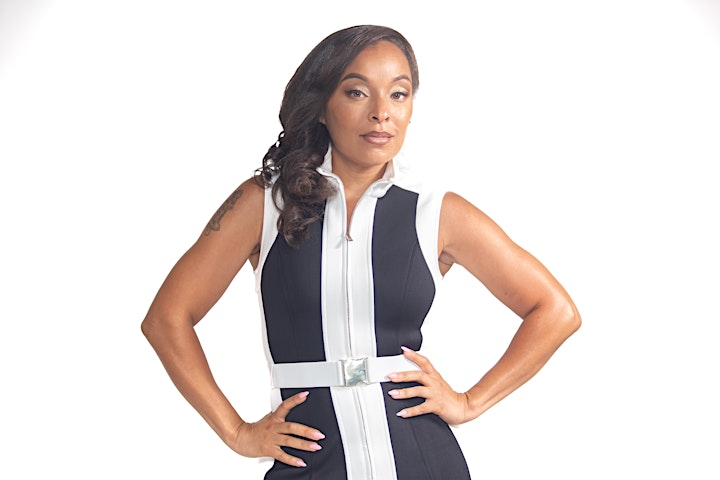 Phenomenal Woman Speaker: Tamica Kibonge - The Courage to be Confident!
Tamica Kibonge is a wife, mom of four beautiful children, a published author and an entrepreneur who has a heart for people! Tamica discovered her gift of writing at a young age and has utilized that gift to touch the lives of the people around her. In her first book, Pains of a Divine Birth, Tamica opened up her world to readers and took them on an intimate journey that highlighted her most innermost thoughts and feelings, granting readers access to the very things that she struggled with the most…her mind.
From the spiritual pruning and crushing of Tamica's life and the personal hardships she has endured throughout her life, has emerged a bold confidence that took both time and courage to cultivate. Through this cultivation of courage and realized confidence, Tamica successfully launched Maid from Above LLC a residential and commercial cleaning company. Everyday Tamica has the pleasure of doing what she loves to do, which is interact and help others, while providing exceptional services to her clients.
Tamica's life story of becoming a confident woman through faith, resilience, perseverance, and courage will not only encourage and help others, but it will also challenge others to be courageous enough to walk in faith and believe that with God all things are indeed possible. Her life story will also encourage you to embrace your journey and remember to stop and smell the flowers along the way!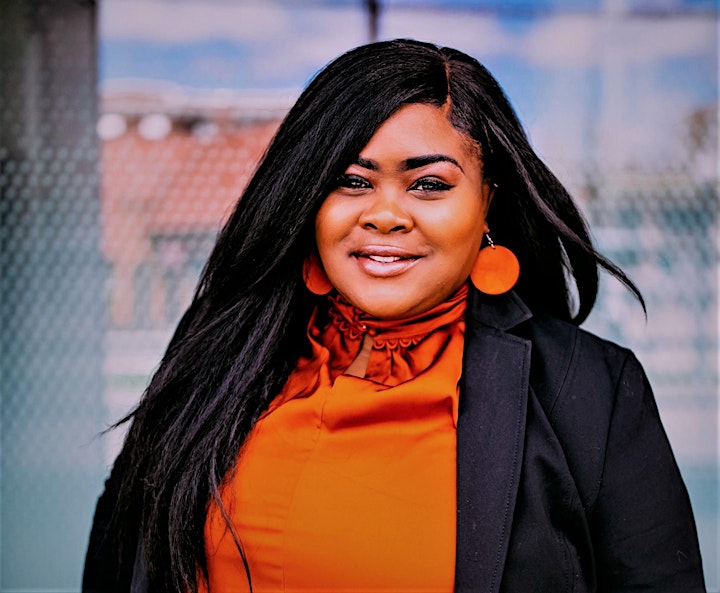 Phenomenal Woman Speaker: Candias (Candi) Jones - Finding and Keeping your JOY! Life can and should be RIDICULOUSLY GOOD!
Candias (Candi) Jones, a native of Omaha Nebraska, currently serves as the Vice President of Human Resources/DEI at Community Health Development Partners. She is also the owner of Coaching with Candi, LLC, a business she launched to support survivors of trauma, offer personal life and career coaching as well as guidance to organizations on how to better engage the communities they serve. A 2022 Tribute to Women Award recipient, 2021 Young Black and Influential award recipient and 2020 Young Professionals Changemaker awardee, she has been recognized for how deeply committed she is in doing the work that inspires the community in authentic and tangible ways.
As a survivor of childhood sexual trauma and domestic violence, Candi has found ways to use her own voice to support the healing of others and elevate the voices of survivors. A skilled keynote speaker, she brings her real, lived experiences into every space, offering storytelling to influence and promote change. She is a board member of Methodist Hospital Foundation, Nebraska Children and Families Foundation, Survivors Rising and Circles (Women's Fund) Leadership team where she is able to provide her deeply personal perspective and experiences around the work, she is passionate about.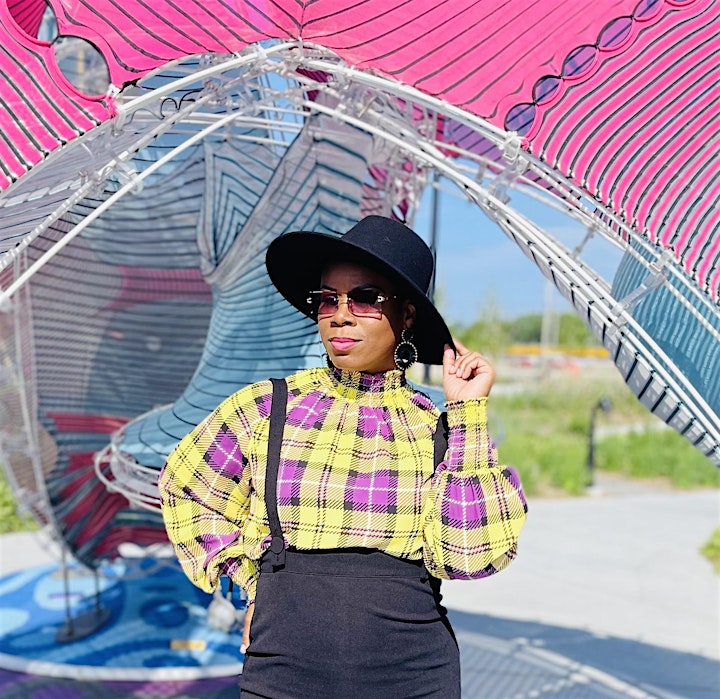 Phenomenal Woman Keynote Speaker: CJ Jackson - Finding the Keys to Unlocking Your Confidence
Chequetta "CJ" Jackson is a wife, mother, mentor, thought-leader, status quo challenger, business owner and life-changing coach who is passionate about helping women and youth girls become the Chief Executive Designer & Executors in their own lives! CJ holds a bachelor's degree in Communications, a master's degree in Project Management and several technical, leadership and coaching certifications.
CJ's journey to becoming an empowered and boldly confident woman began as a child in Omaha, NE. Growing up surrounded by domestic violence, sexual, drug, and alcohol abuse, her sense of what she calls "The Triplets" (self-worth, self-esteem, and self-confidence) were challenged in a variety of ways. Through the encouragement of Bill Scarborough (a Burke high school teacher/coach), she joined the girls track & field team her sophomore year in high school. Through the sport of track & field and with the help of her mentor, Crystal Simpson, she begin restoring the building blocks of her triplets, a journey that would take her several years into adulthood to master.
In 2010, she took her love and lessons learned from track and field at the prep and collegiate levels and transitioned into a USA Track and Field youth coach. From 2010 – 2015, as a sprint coach with the Boys and Girls Club Track & Field Team, she discovered that while vital, the fundamentals of sprinting became less of the focal point of most her coaching sessions. She developed a passion that was built spending more and more time helping young girls overcome the barriers of low self-esteem and confidence. In her professional career, CJ also found herself doing more peer-to-peer mentoring and identified that many adult women were also struggling with managing their triplets. These engagements were the catalyst to CJ embarking on a journey of understanding the multi-layered, complex topic of the truths and myths surrounding confidence in women.
In 2019, CJ teamed up with Marquis Haynes and the Keys Foundation to create the Confidently Me! Mentoring program. This program serves youth girls ages 10-18 and utilizes custom curriculum that focuses on building self-esteem and self-confidence through a variety of activities built around education, exposure, and experience. CJ currently sits on Burke High School's Freshman Academy Advisory Board, where she brings her unique coaching and mentoring experience to create effective solutions in helping students find their paths to success. In 2021, her passion for working with women and youth girls led her to formally launch ConfidentlyMe! Coaching LLC, where she focuses on creating powerful and permanent results by helping women become empowered to walk boldly in their confidence to create the life they desire. CJ credits her strong sense of confidence to being grounded in her faith and being surrounded by great coaches and mentors that have pushed and challenge her to operate in excellence. CJ's motto: Learn how to be boldly and unapologetically confident in everything that you do and everywhere that you go!
CJ is married to Robert Jackson. They have two children (Devon and Simone). In her free time, she enjoys spending time with her family, supporting her kids' school & sporting events, long walks in the park and listening to music.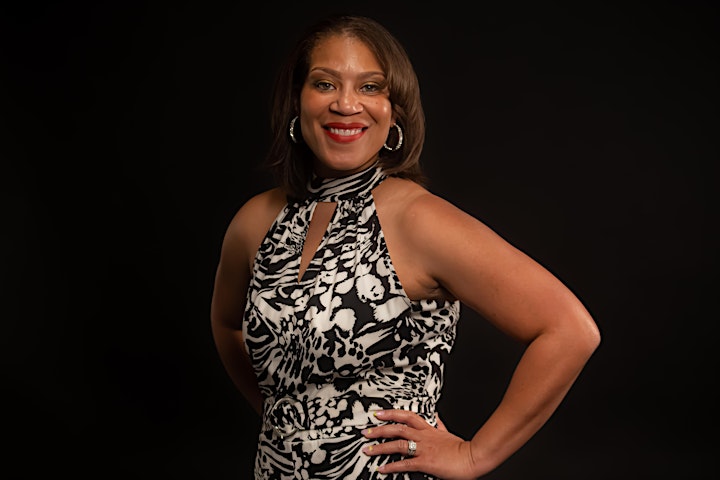 Phenomenal Woman Panelist: Candice Moore
Candice is a wife, mother, teacher, and dance instructor whose motto is: It's never too late to start over; if you are not happy with yesterday, try something different today! She lives this motto out each and every day of her life and encourages her wonderful children (2 boys and 2 girls) to do the same. Candice has always been a life-long learner and holds an associate and bachelor's degree in Criminal Justice from Columbia College, in addition to a bachelor's degree in Fine Arts from Creighton University. For the past few years, she has focused on working with students who are challenged with emotional and behavioral disorders. It is within that setting that she realized her true passion for teaching and found that she has a unique gift for connecting and being able to positively impact their lives. Candice also enjoys teaching Sunday school to 1st and 2nd graders at her church. Her passion for teaching has led her to pursue her bachelor's degree in Elementary Education K-8 with an endorsement in Special Education (May 2023). She plans on also obtaining a master's degree in Leadership once her undergraduate studies are completed.
Candice's confidence journey hasn't been an easy one. Her journey has included dips, twists, and turns as she found the strength and courage to leave a toxic relationship that was destroying her sense of self-esteem and confidence. This led her to her biggest challenge yet, getting to know and love herself and realizing the importance of who she was and who she is. Candice also found refuge in dancing. Her love for dance has also been a teaching mechanism for building self-esteem and confidence in young girls. She combined her love of dance, teaching and confidence building into a positive platform as an instructor for the Grace Angelic Dancers. Her goal is to teach girls the fundamentals and beauty dancing but it's more than just dance! Dancing is an expression of self, an expression of strength and an expression of confidence.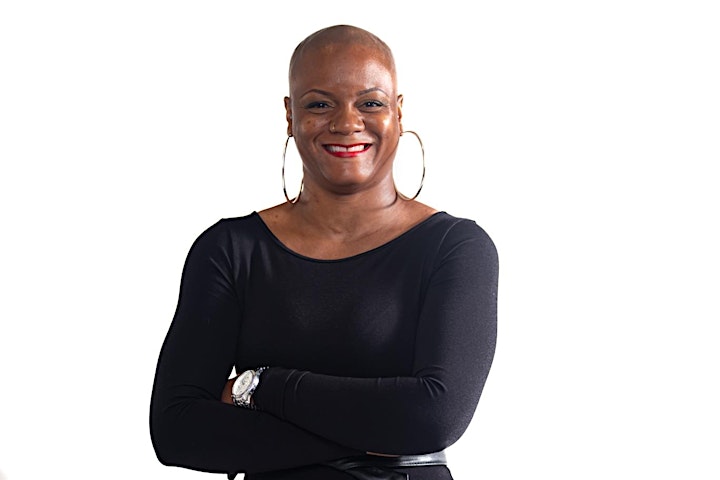 Phenomenal Woman Panelist: Samonna Marion
Samonna Marion is a Legal Mediator with sound judgment and discernment, equipped to accomplish neutral and non-biased negotiations in legal disputes. She has 11 years of organic mediation experience and played a significant role in the community by providing behavior intervention and prevention programming. Samonna has excellent communication and problem-solving skills that are crucial to meeting with opposing sides to discuss options and reach logical resolutions that satisfy both parties.
Samonna has been affiliated with Concord Mediation for two years, and Mediation West for 5 months. She is certified in basic mediation and provides restorative justice victim youth counseling. She is an expert mediator at the State of Nebraska Judicial Branch Office of Dispute Resolution who is well-versed in the analysis and negotiation of all aspects of a conflict. Drawing upon mediation and litigation experience to manage conflict and promote best practices requires her to be responsible and organized which pair well with her excellent leadership skills.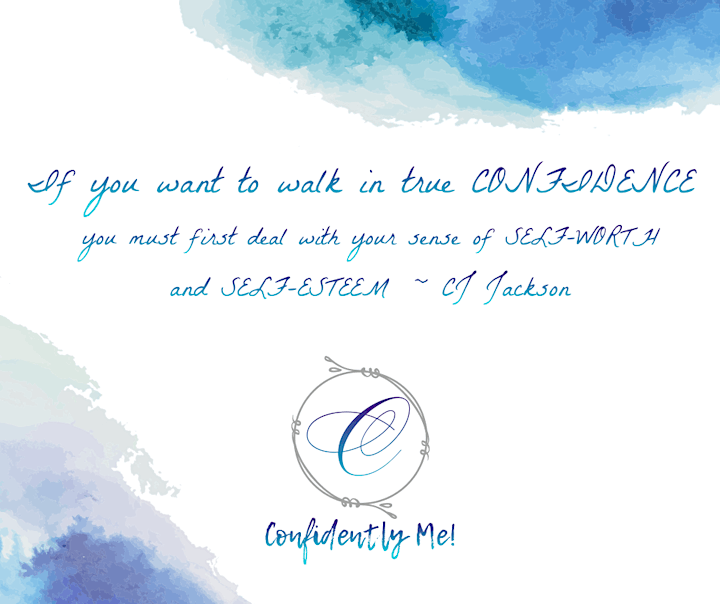 When and where
Date and time
Sat, October 8, 2022, 8:15 AM – 5:00 PM CDT
Location
The Steppe Center 11730 Peel Circle La Vista, NE 68128
Refund Policy
No Refunds
Organizer of Phenomenal Woman Conference: Finding the Keys to Unlocking Your Confidence!
Date:
Saturday, October 8, 2022 -

8:15am

to

5:00pm
Calendar:
Omaha Daily Record
The Daily Record
3323 Leavenworth Street
Omaha, Nebraska
68105-1915
United States
Tele (402) 345-1303
Fax (402) 345-2351