Vosburg Active in Legal Practice, Tennis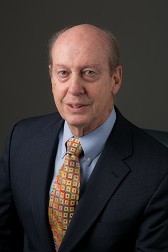 Bruce D. Vosburg
June 17, 1943 – May 20, 2020
Bruce D. Vosburg, the longtime president and managing partner of the law firm of Fitzgerald, Schorr, Barmettler & Brennan PC LLO, died after a 26-months battle with pancreatic cancer.
Vosburg was very proud of his parents who sacrificed much to nurture and educate their three sons through colleges and grad schools as first generation graduates.
Vosburg went through the University of Notre Dame on an athletic scholarship and Harvard University Law School on an academic scholarship. He practiced law for over 50 years, specializing in trademark, copyright and intellectual property law and litigation, mergers and acquisitions, and corporate and business law.
He was active in the Omaha community, serving on many nonprofit boards and as president or board Chair of several, among them Children's Crisis Center, Child Savings Institute, Durham Museum, City of Omaha Parks Board, Nebraska Appleseed, Omaha Library Foundation, the Omaha and Missouri Valley Tennis Association and the United States Tennis Association Executive Committee and Constitution and Rules Committee.
Vosburg was a Nebraska State Bar Foundation fellow, past executive committee member of the Omaha Bar Association, and a past Securities Law Committee chair of the Nebraska State Bar Association.
He won many city and state tennis championships and served over 30 years as the chair of the USTA/Missouri Valley Tennis Grievance Committee. He was elected to the Nebraska Tennis and USTA/Missouri Valley Halls of Fame, as well as the Creighton Prep Athletic Hall of Fame.
Besides enjoying tennis, squash and fly-fishing, Vosburg spent many hours working in his perennial gardens where he said he felt God's presence as much as in church, and particularly enjoyed spending time with his wife, children and grandchildren.
Services are planned for a later date at St. Margaret Mary Catholic Church. A private family burial was held May 23. In lieu of flowers, please send memorial contributions to St. Margaret Mary Church or the Pancreatic Cancer Action Network.
– Heafey Hoffmann Dworak Cutler Mortuaries
Category:
Omaha Daily Record
The Daily Record
3323 Leavenworth Street
Omaha, Nebraska
68105-1915
United States
Tele (402) 345-1303
Fax (402) 345-2351