2022 Property Tax Statements Mailed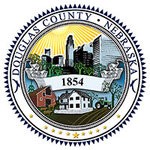 By
Office of the Douglas County Treasurer
Today Douglas County Treasurer, John W. Ewing, Jr., announced Personal and Real Property Tax statements have been mailed with several changes to provide taxpayers a better experience. The new statements include a colored Douglas County logo that shows through the window envelope for improved visibility. Customers can now find their key number behind the parcel number on real property statements. This is helpful to have if you need to call the Treasurer's office, Payment due dates are highlighted in color to help customers avoid delinquent payments. Further, a reminder to view the special message box is printed in red on each real property payment stub to alert taxpayers to any delinquencies, special conditions, or tax liens on the property.
Additionally, the Treasurer's Office has added features to its website (www.dctreasurer.org) for taxpayers' convenience. Changes include updated sample Real Property and Personal Property Tax statements for reference. Further, users now have access to levy breakdowns, which can be downloaded in PDF format. General information on Tax Increment Financing and Nebraska State Tax Credits has been added, with links to relevant agencies within the City of Omaha and the Nebraska Department of Revenue.
Property Taxes are due December 31, 2022 with the 1st Half delinquent after March 31, 2023 and the 2nd half delinquent after July 31, 2023.
Taxpayers can pay their 2022 Real Property Taxes by using the Treasurer's website dctreasurer.org and clicking on the Property Tax Tab. Payments by E-check can be made for FREE or taxpayers may choose to use a credit card for a convenience fee.
Taxpayers who have questions regarding property tax payments may call (402) 444-7103 between the hours of 8:00 A.M. and 4:00 P.M., Monday through Friday.
Category:
Omaha Daily Record
The Daily Record
222 South 72nd Street, Suite 302
Omaha, Nebraska
68114
United States
Tele (402) 345-1303
Fax (402) 345-2351