Omaha Business to Be Featured During SBA Virtual Summit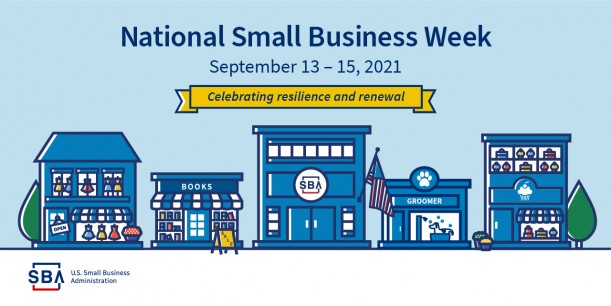 The U.S. Small Business Administration will present its annual National Small Business Week Summit virtually Monday through Wednesday.
This free event will spotlight the resilience of America's entrepreneurs and the renewal of the small business economy, according to a news release. Richard Messina, owner of Omaha's Play It Again Sports, is among the entrepreneurs who will be nationally highlighted.
Messina, a retired U.S. Air Force veteran, started his business after attending the Boots To Business training program on Offutt Air Force Base that is offered by the SBA and the Department of Defense's Transition Assistance Program to retiring and separating military members.
Messina also took advantage of mentoring from SCORE, a resource partner of the SBA that provides business counseling and training to entrepreneurs.
"In the last eight years, I've enjoyed some great benefits working with the SBA," Messina said in a release. "Both programs helped set the state for me to purchase a franchise, establish my business entity, develop a business plan, get an SBA backed loan, secure a lease and open my retail store."
Messina also received a Paycheck Protection Program loan and another 7(a) SBA guaranteed loan for a store expansion.
"I'm grateful for the relationship with the SBA and appreciate being highlighted at this year's National Small Business Week," Messina said.
Messina has volunteered as a SCORE counselor and has been a recurring presenter for Boots To Business.
"Rich Messina is a prime example of an entrepreneur who researched early on, as he started this path of small business ownership, tapping into the available resources in Nebraska to help guide him along the way," said Lisa Tedesco, acting district director for the SBA Nebraska District Office. "The Nebraska District Office is proud of Messina's success and encourages other small businesses to take advantage of all the resources available to them."
Those interested in participating in SBA's National Small Business Week can register at sba.gov/national-small-business-week.
Omaha Daily Record
The Daily Record
222 South 72nd Street, Suite 302
Omaha, Nebraska
68114
United States
Tele (402) 345-1303
Fax (402) 345-2351